Credit Card Debt Consolidation Loan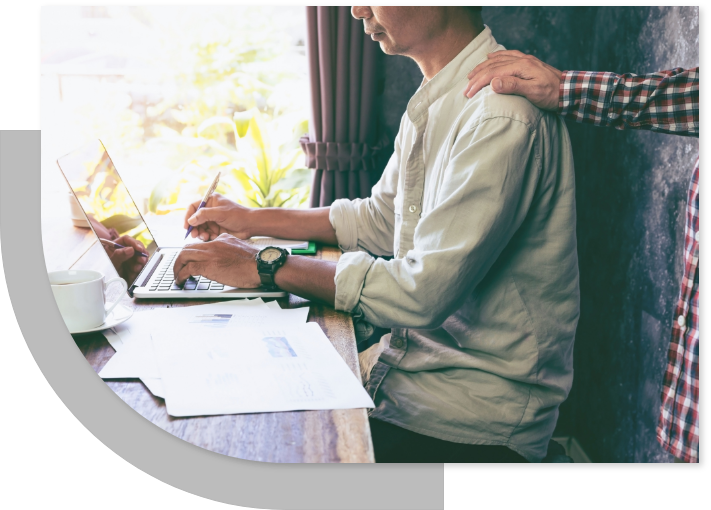 How a credit card debt consolidation loan can help clear your debts
It is easy to fall into high credit card debt when it is getting increasingly easier to apply for a credit card with instant rewards. Credit cards offer a wide variety of amazing rewards in the form of cash rebates, shopping vouchers, reward points and air miles. These can encourage working adults to be attracted to their "hassle-free" reward schemes and sign up for multiple cards with different benefits.
However, these seemingly harmless and convenient spendings can potentially result in sky-high debts if payments are not made on time. If you are an owner of multiple credit cards, you would not be a stranger to the different monthly payment terms and interest rates. Keeping track of one single bill is already hard enough, let alone 3 or 4 credit cards a month.
If you are looking for a better way to manage multiple credit card bills, here's how a credit card debt consolidation loan can help you pay off your credit card bills on time with greater savings.
Credit card debt consolidation loan
A credit card debt consolidation loan is a form of personal debt refinancing plan to help a borrower combine all of his/her unsecured credit balances, owed to different credit card companies, into a single debt. The best part of a credit card debt consolidation loan is the convenience it brings when you combine all your loans and pay them off in a consolidated payment each month.
As the name suggests, a credit card debt consolidation loan consolidates all your credit card debts into a single loan.
For example, assuming that you owe your credit card spendings to 3 different banks with unsecured loans, which means that they are not backed by any assets or collateral, you will need to make monthly payments to the 3 banks. The banks would offer different interest rates and deadlines for the monthly payments as well. On top of that, they would also impose different penalties for late payments.
While clearing your debts, you may run into financial difficulties when you have not enough funds to repay all 3 banks concurrently due to the different interest rates and penalties.
A credit card debt consolidation loan can come in handy by consolidating all your unsecured loans across all the different banks so that you only have to deal with one bank. Assuming that your selected bank grants you a loan amount, which is the debt consolidation plan amount, it would include the total outstanding loans and interests you may have. This total amount will discharge your existing debts with the other banks when you have paid back your loans.
You should know that credit cards usually have a much higher interest rate compared to other financial loans out there. One benefit of consolidating your loans is that it will help get you a lower interest rate as you deal with 1 financial institution only, thus allowing you to enjoy greater savings over a period of time.
At Bukit Timah Licensed Moneylender, our credit card debt consolidation loans can be repaid over a period of up to 12 months. The repayment period is subject to approval and depends on the borrower's loan amount.
The advantage of having a flexible repayment period allows you to repay your loan within your means over a fixed period of time. This would help you focus on paying off your credit card bills on time without having to worry about impending deadlines.
With lower interest rates and a flexible repayment period, you would be able to pay your bills on time and will definitely improve your credit score. Having multiple credit card loans can hurt your credit score but a consolidated loan that is paid on time can help rebuild your credit score over time.