Grab, Gojek, Food Delivery Loan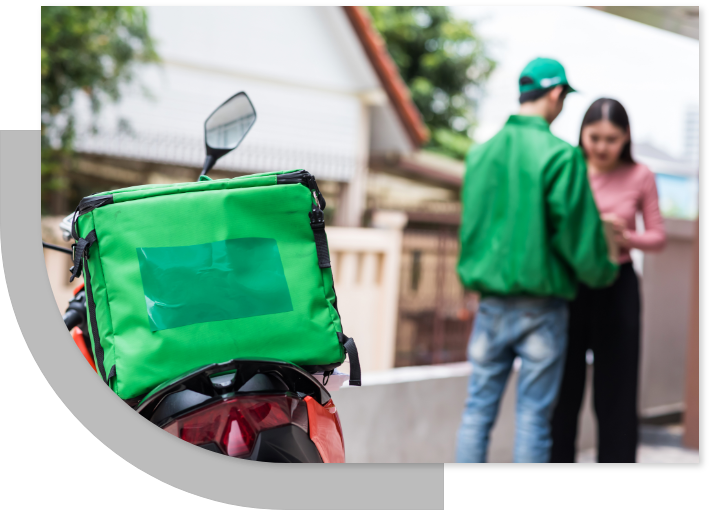 Applying for Grab Taxi, Gojek and food delivery driver loans
Driving for private hire and food delivery companies such as Grab Taxi, Gojek, Foodpanda and Lalamove is a common job these days. It can be a profitable job that can be carried out at flexible hours of the day as opposed to your regular 9 to 5. Some people may do it full-time or even part-time as a means to make some extra income.
However, it is not all rainbows and sunshine for private hire or food delivery drivers. It may not be the most self-sustaining career in the long run as you may require a certain amount of funds to cover for things like vehicle rentals, repairs and emergencies. If you do not have enough savings to cater for these needs, it might be a challenging job to take on especially if you are surviving solely on incentives and commission.
If you are a private hire driver for Grab Taxi, Gojek, Foodpanda and Lalamove looking for a safe and reliable financial option to help tide you through some financially challenging months, this article is for you.
Why you should apply for a private hire and food delivery driver loan
Self-employed persons should be aware of the risks that come with their jobs, especially for drivers. While driving for Grab Taxi, Gojek, Foodpanda and Lalamove has its perks and incentives, the catch is that business can fluctuate and you might find yourself cash-strapped on months with slower traffic. Here are some benefits of taking out a private hire and food delivery driver loan.
As a self-employed driver, time is money. Every minute not spent on the road is a potential business opportunity lost. At Bukit Timah Licensed Moneylender, we understand the need for a quick and reliable loan for all drivers out there, which is why we provide a fast and efficient application process to allow our customers to get their loans approved timely. From application to cash disbursement, you can expect a quick turnaround for the entire loan process.
As a licensed moneylender in Singapore, Bukit Timah Licensed Moneylender offers low and competitive interest rates from just 2.27% per month, capped at 4%, adhering to the Moneylenders Act. The interest rate is subject to approval and depends on your borrowing terms. As long as you take out a loan within your financial means, you will not have to worry about incurring high interest rates over time.
Bukit Timah Licensed Moneylender also offers flexible repayment terms of up to 12 months so that you can focus on what truly matters – driving safely and paying your bills. We have different loan options to cater to your every need, so do not hesitate to reach out to us to find out more about the different driver loans you can consider.
What can the loan be used for?
Our private hire and food delivery driver loans can be used in many different situations such as:
To apply for a private hire or food delivery driver loan with us, you will need: