Are you in need of extra cash? Are you looking to borrow money without having to pay such high interest? Is your mental being in a state of turmoil? Well, those are common states that some of us have to go through in our lifetime. Accidental or not, at times, we go through financial difficulties due to various circumstances, and we may feel that we've run out of all plausible options.
Everyone likes to avoid being in debt or refrain from borrowing, but if you need more time to pay your dues, you may resort to either the bank, a licensed moneylender, or a loan shark.
Here's the thing – If you're ever in a dire situation to borrow money, you'll have to carefully research where and whom you're going to borrow money from. There are a couple of things you will need to look out for before proceeding to such an agreement. In this article, we will explain why you shouldn't go for a loan shark and which licensed moneylender is trustworthy. To make the right decision and avoid ugly consequences, the article clarifies the distinct nature of a loan shark versus a licensed moneylender in Singapore.
Before diving into the differences between the two, you need to research the available solutions based on your financial situation. Most articles point out the good and bad, but no one understands your situation but you! For this reason, you must be smart and observant about which institution you're choosing. If you're unsure about something, ask questions and receive clear and concise information from any loan officers who are deemed trustworthy and legitimate.
High Loan Amount vs Standard Loan Amount
With a licensed moneylender, you can loan any amount in a secured loan whereas an unsecured loan comes with several factors like your income, residency, and nationality. For instance, if your monthly income is less than $20,000, you are eligible for a loan of up to $3,000. But, if you were to earn more than $20,000, you are entitled to a loan much higher. The point is, the loan amount offered to you varies with your income.
A loan shark, however, can lend you a much higher amount with a low-interest rate while convincing you to accept the loan without any proper documentation for evidence, like your monthly income statement. This may cause trouble for you in the future.
Valid documentation vs No Documentation
Speeding up the loan process is one of the loan sharks' main tricks to get the money faster from their clients. Besides that, they tend to avoid as much paperwork as possible. Since loan sharks work their way underground, they prefer to set things undocumented, leaving no room for evidence. Either that or they simply resort to illegal means by fooling you into paying more.
A classic example of a loan shark is, they will inform you that they will only give you a loan of X amount of dollars on Monday, then turn around and say they will give you a loan of Y amount of dollars on Tuesday, and another Y amount of dollars on Wednesday. In some cases, they offer you the full loan, but if you can't pay within their period, they will continue to charge a crippling interest until they resort to other means, like harassment and violence.
But the right way to go is to undergo a thorough application process with a legal and licensed money lending institution. Plus, a legitimate loan officer would guide you through the application process and explain the purpose of filling in these documents. For instance, registering for an account, filling in application documents, submitting required documents, and so on. Today, the process is quite efficient and speedy. All in all, it's best to provide any relevant paperwork for legal purposes.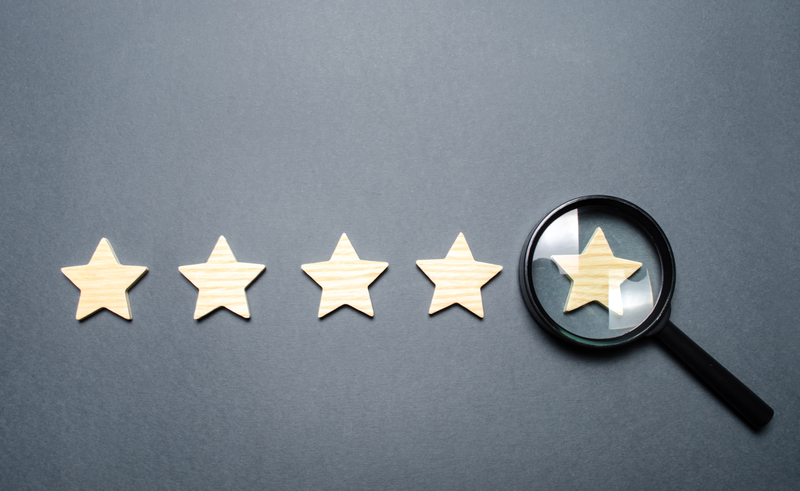 High-Interest Rate vs Market Interest Rate
No matter which institution you borrow from, you can't escape the interest rate. Whether it be a bank, a loan shark, or a licensed moneylender, you will have to pay the given interest rate. Unlike other institutions, your safest bet is to go for an interest rate given by the licensed moneylender. Why?
Loan sharks can charge you an insurmountable interest rate without you knowing about it, which will increase your debt significantly more than the principal amount of money borrowed. Although their motive may seem credible and offer you a generous interest rate, this agreement is considered not fixed or binding. As a consequence, borrowers are unable to pay their credit in time. This is only the start of a roller coaster life once you have an agreement with loan sharks.
Loan Contract vs No Contract
A loan agreement is a binding contract between you and the lending institution, which includes the terms and conditions of the loan. This contract binds the two parties with each other and thus are obligated to one another. The sole purpose of having a loan contract is to have a framework of when to pay your dues in time so that you can proceed to the next step in your journey to financial freedom. Plus, moneylenders have no right to demand any loan payments from you till the given date and time.
Without loan terms, loan sharks could easily turn south without having any obligation to their clients. Along with that, they will harass you with undue demands, refuse to explain the financial plans, and so on, to meet their standards. In a worst-case scenario, loan sharks often target vulnerable people who succumb easily to this kind of deception.
Hidden Fee Charges vs Legal Fee Charges
Based on the legal terms, moneylenders can lawfully charge you administrative fees, loan approval fees, late payment fees, nominal interest, and late interest rates. But it's important to point out that these fees should not exceed the principal amount borrowed otherwise it is considered illegal. So be wary of this. If they do, you have every right to take them to court. Of course, if you can afford it. Unfortunately, so many do not avail themselves of such opportunities.
Meanwhile, loan sharks can easily impose or charge fees that are not originally agreed upon. Such fees include hidden fees and penalties that you never even noticed before till they inform you. Since loan sharks work their way behind the law, the opportunity to introduce such schemes is more apparent. Additionally, loan sharks have the upper hand to threaten you about not settling these debts in time. For this reason, borrowers must oblige and pay for these unknown charges.
A Licensed Institution vs Non-Licensed Institution
In Singapore, there is a list of all the credible, legal, and licensed moneylenders shown on the Ministry of Law's website. If you're skeptical about the credibility of a money lending institution, you can refer to the list. Click here to directly see if the licensed money lending institution is on the Ministry of Law's list. Or, click here to gather more information as a borrower from legitimate moneylenders.
Without a license, the business can't operate in Singapore and it would be illegal as stated by the law. This is another reason to not opt for an institution without any license from the Ministry of Law. No matter how persuasive they may sound about their legitimate business, just politely decline their offer until they receive their license.
Physical Office vs Social Media Platforms
All licensed moneylenders in Singapore must have a physical office where appointments can be arranged, followed by a list of proper procedures between a client and a loan officer. A legal and licensed moneylender will have no issue sharing more information like a physical address, website, or office number to assure of their credibility. In other words, they don't have anything to hide from you.
On the other hand, loan sharks cloak themselves like licensed moneylenders by creating bogus websites where they easily obtain your credit applications or accept approved transactions through text messages, phone calls, or other messaging apps. Regardless of how professional their website may seem like, you must check other criteria that prove their eligibility. Most of the time, loan sharks are not candid in revealing pertinent information that may reveal the true nature of their business.
Here's a tip: Ask for their business card, business license number, and, if possible, as much printed materials about the nature of their business and products. Also, try to ask as many questions as possible and pay attention to how they relay your queries. If the company has been operational for a while, take a peek at some client's feedback or reviews too.
Loan sharks will do whatever they feel is necessary to get people to hand over their money. They are well versed with manipulation, deception, and operating outside the law. There are many cases where people undergo turmoil situations due to the methods enforced by loan sharks. As a result, you are sucked into a whirlpool of troubles. Hence, you need to distinguish between a loan shark and a licensed moneylender.
With this, we hope you have a wider perspective on the nature of loan sharks and their destructive methods. With enough frustration on your plate, you wouldn't want to add more irrelevant discomfort to your life – more reason for you to opt for a licensed moneylender when in pursuit of additional cash.
If you're interested in applying for loans, Synergy Credit may be ideal for you! Located at the heart of Clementi, Synergy Credit is a trusted, licensed moneylender registered with the Ministry of Law. The firm's main obligation is to offer customers competitive loans with low interest rates. No matter your financial situation, Synergy Credit is your go-to moneylender in Singapore.
Why should you trust Synergy?
We are available 24/7 at any time and any place. All you have to do is drop us a message or fill out our application form, and expect a prompt reply within the day. Additionally, we offer various loan options for different financial needs.
A licensed moneylender can offer more benefits as compared to a loan shark. Depending on which licensed moneylender you go to in Singapore, their terms and agreement may differ from one another. But here is what Synergy can offer you.
A wide array of financial solutions
Regardless of your financial needs, a licensed moneylender offers a wide range of financial solutions to help you attain your goals. We provide personal loans, business loans, student loans, medical loans, and much more.
With a licensed moneylender, there is more leniency and understanding of your financial situation, which is why we offer more accessible and affordable loans to you, no matter if your credit history is good or bad. All you need is to provide the necessary documents and proof of income so that things wouldn't get complicated.
You can rest assured that the loans are all subject to the Moneylenders Act. All terms and fees are 100% transparent so that customers can take a loan with absolute peace of mind.